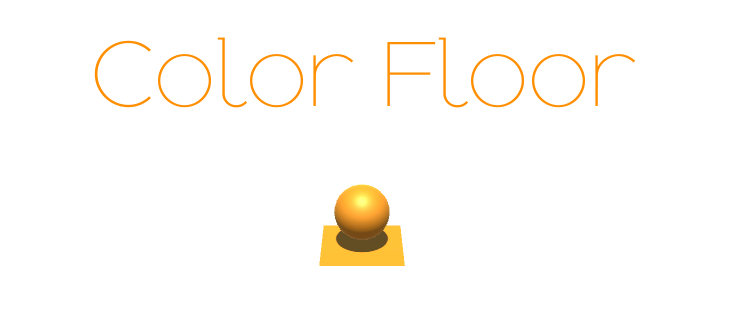 Color Floor
A downloadable game for Windows
Color Floor
In Color Floor, you will experience a relaxing puzzle game. The objective: set a matching number of colored tiles with a goal. Move around, paint the floor and challenge your wits with simple yet elegant designed puzzle while enjoying a calm soundtrack.
Thanks for reading and I hope you will like the game.
Controls
Mouse and Keyboard
Move - W/A/S/D or Arrow Keys
Restart - R Key
Pause Menu - Escape
XBOX 360 (Windows only)
Move - Left Joystick or D-pad
Restart - BACK button
Pause Menu - START button
Credits
Game Developer
Etienne Gonthier
Audio
Jordan Barrington
Mathew Deligeorges
Ana Paula Gargantini Machado
Millie Levakis-lucas
Niamh Mc Garry
Shane Rands
Becki Whitton.

Made in Unity and with FMOD Studio by Firelight Technologies.
Install instructions
Unzip the file and enjoy the game !
If you want to play with the XBOX 360 controller, you may want to unplug other controller before using it.
Download
Download
CFBuild_21_08_2016_07.rar (Windows)
33 MB